Toshiba



Toshiba delivers technology and products remarkable for their innovation and artistry - contributing to a safer, more comfortable, more productive life.
By implementing digital signage in quick service restaurants and cafes can allow businesses to alter customer behavior at the point of sale and allow for huge up-selling and cross-selling opportunities.
Professional Level Signage TDZ series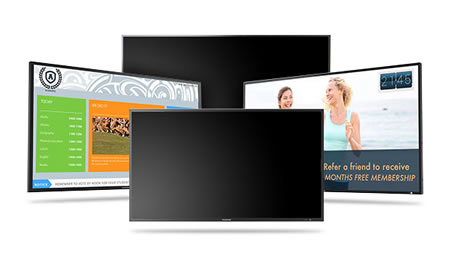 Designed for operation all day, every day with Full HD resolution and a viewing angle of 178-degrees, the TDZ series is suitable for any professional environment. Available in three sizes ranging from 106 cm (42'') to 139 cm (55), the displays can be mounted horizontally or vertically in a variety of tile configurations. In addition, displays can be tiled in up to 5 x 5 configuration plus the ability to create Ultra HD daisy chaining (up to 2 x 2) from a single source. A wide range of connectivity options are supported included OPS, USB, HDMI, DVI-D and DIsplayPort as well as RS-232 and LAN port to control power, input and manage the display remotely make it easy to display your content and create an impact.
---
Overview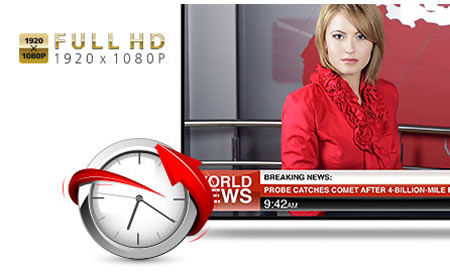 COMMUNICATE AROUND THE CLOCK Inform and engage customers inside and outside of business hours, with 24/7 digital signage. The TD-Z series is designed to operate flawlessly around the clock, constantly and consistently delivering dynamic commercial information to customers in Full HD.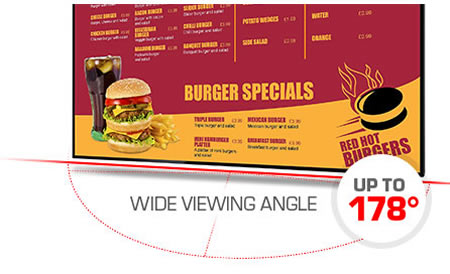 FULL PICTURE, 24/7 The TD-Zs 178-degree viewing angle and 1920 x 1080 Full HD resolution enable customers to view content with clear detail from either side, above or below. A high brightness display of 450 cd/m2 and LED backlighting technology ensure that the display's visibility will not be compromised in areas with high ambient lighting.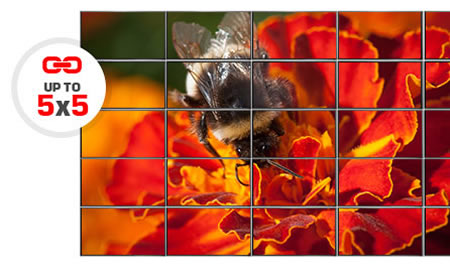 SIGNAGE OF ANY SIZE Toshiba has designed TD-Z to be as diverse as the businesses it serves. The displays can be configured vertically or horizontally for maximum flexibility, and are suitable for tiling up to 5 x 5 and supporting messaging of any size.
CONNECT WITHOUT COMPLICATIONS The TD-Z series makes it easy to display your content with a range of connectivity options. In addition to two HDMI ports, one DVI-D input, and a DisplayPort 1.2a, all models include an RS-232 and LAN port, allowing users to control the power and input settings, and manage the display remotely to create maximum impact.
---