Digital Signage Solutions
Cybertechnics is the main representative / distributor and service center in Greece for:
GDS - Hantarex


GDS-Hantarex is a leading Italian producer of digital screens dedicated to Digital Signage and all its applications which are Luxury made in Italy, with innovative integrated multimedia centre. Thanks to diversified solutions that are available in multiple configurations including LCD monitors, Indoor and Outdoor single and double-faced multimedia Totems, Videowalls in various technologies, Hantarex is able to offer personalized and highly innovative solutions that satisfy all the needs required by Digital Signage networks.
---
Fida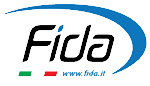 Fida was the first Italian company to believe in this new and extroardinary way to communicate. In 2005 Fida developed from scratch usign Digital Signageone of the most extensive European commercial digital signage networks inside the most important Italian railway stations throughout the territory.
---
Toshiba Professional Displays


Toshiba delivers technology and products remarkable for their innovation and artistry - contributing to a safer, more comfortable, more productive life.
---
Olivetti Kiosks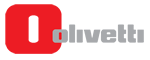 With one hundred years of research and innovation behind it, Olivetti has been the Telecom Italia Group's information technology equipment specialist since August 2003. Headquartered in Ivrea, Olivetti offers products and services for SMBs, for the RETAIL sector and solutions for Large Accounts.
---
Iiyama


iiyama is one of the world's leading manufacturers of computer monitors. Efficiency, performance, reliability and user comfort are all key to the development of iiyama products. Our success has been achieved by the consistent evolution of high quality product and by bringing them to market at an accessible price. From day one, the emphasis was not along standard lines of mass production, but rather to apply the human element at all stages of the manufacturing process. This philosophy is still central to everything that iiyama creates and our research and development is based on the concept of creating people friendly product.
---
AlcorPC


AlcorPC is committed in providing professional media player PC solutions. AlcorPC is considered a pioneer in the field providing its customers with custom build ready solutions worldwide.
---